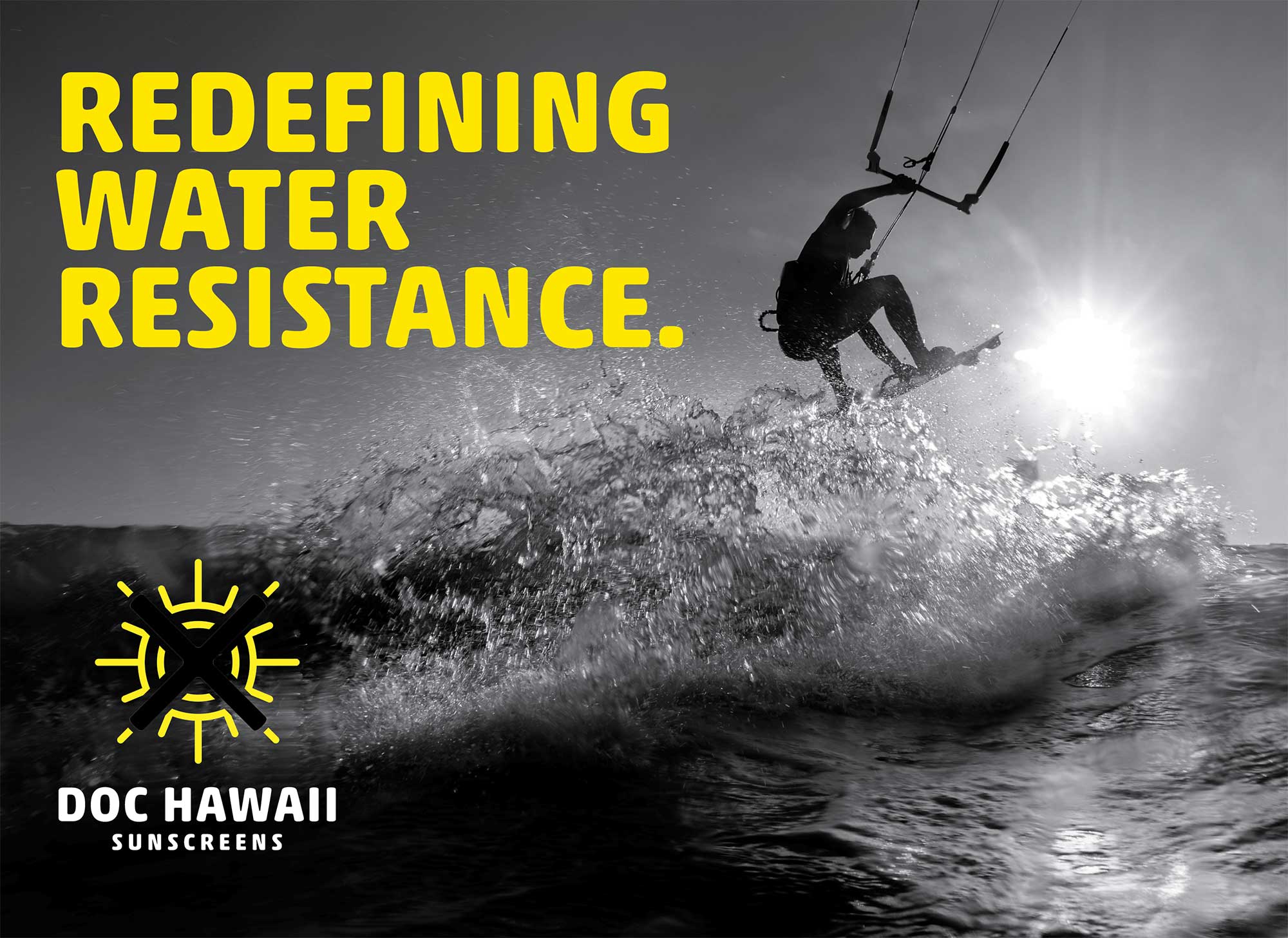 Doc Martin's Sunscreen is Evolving
Aloha!
We couldn't be more excited to tell you that Doc Martin is getting some much needed love and being upgraded to Reef Safe with a whole new look!
We're now going by Doc Hawaii, because what sums us up better than the nickname of our founder and the place we love.
We'll be back soon, better than ever. Put your email in the box below and we'll contact you when we launch.
Mahalo and see you soon.

Dr. George Martin established his dermatology practice on Maui in 1989, and has successfully treated over 10,000+ patients over the years. His areas of expertise include laser surgery, skin cancer and reconstructive surgery, as well as, general dermatology.
His passion to play daily in the waters surrounding Maui led him to create the most water resistant sunscreen available.
He and his global team are now redefining what sunscreens look and feel like to offer Reef Safe formulations for a new generation of athletes and sun natives who are passionate about spending time outdoors, while being protected from the sun.
Aloha
What Our Customers Are Saying
Effective and Not Greasy
"We spend the summer on the boat or the trails and this has become our favorite sunscreen. My husband, who perspires a lot in the sun really likes that this sunscreen seems to stay on and not feel oily as the mercury heats up. One tube served the two of us all summer."
Best Sunscreen
"Been using this sunscreen since I was a little kid. I grew up in Hawaii and was always outdoors. I have never gotten a sunburn while using this stuff. This stuff is the real deal. I am so happy that I found this on Amazon, as I no longer live in Hawaii. Absolutely the best sunscreen ever. Just use a about a dime sized dollop and rub it in your hands until warm and easy to spread. Apply to skin everywhere you need it. Even a tiny amount on your skin will work."